Glass doors are commonly reliable and energy efficient solution. It comes with various designs and gives magnificent look to door. As a matter of fact many method are used to increase the grandeurs of the door. Different patterns are available like sandblasting designs, Engraving, fused technology, back painted designs, art work, acid etched design . Different types of doors available which is listed below.
Pivot Door – Best glass door supplier
A hydraulic mechanism is fixed on the floor which makes the door to swing inside out. Door is fixed through fittings which helps to swing both ways inside out. Based on the fittings the cutouts are made on the glass.
Hinged Door – Shower glass in UAE
Hinged doors are fixed through fittings, mostly this mechanism (hinges) comes on one side with support to swing inside out. this system is used on shower glass.
Sliding Door – Glass supplier Dubai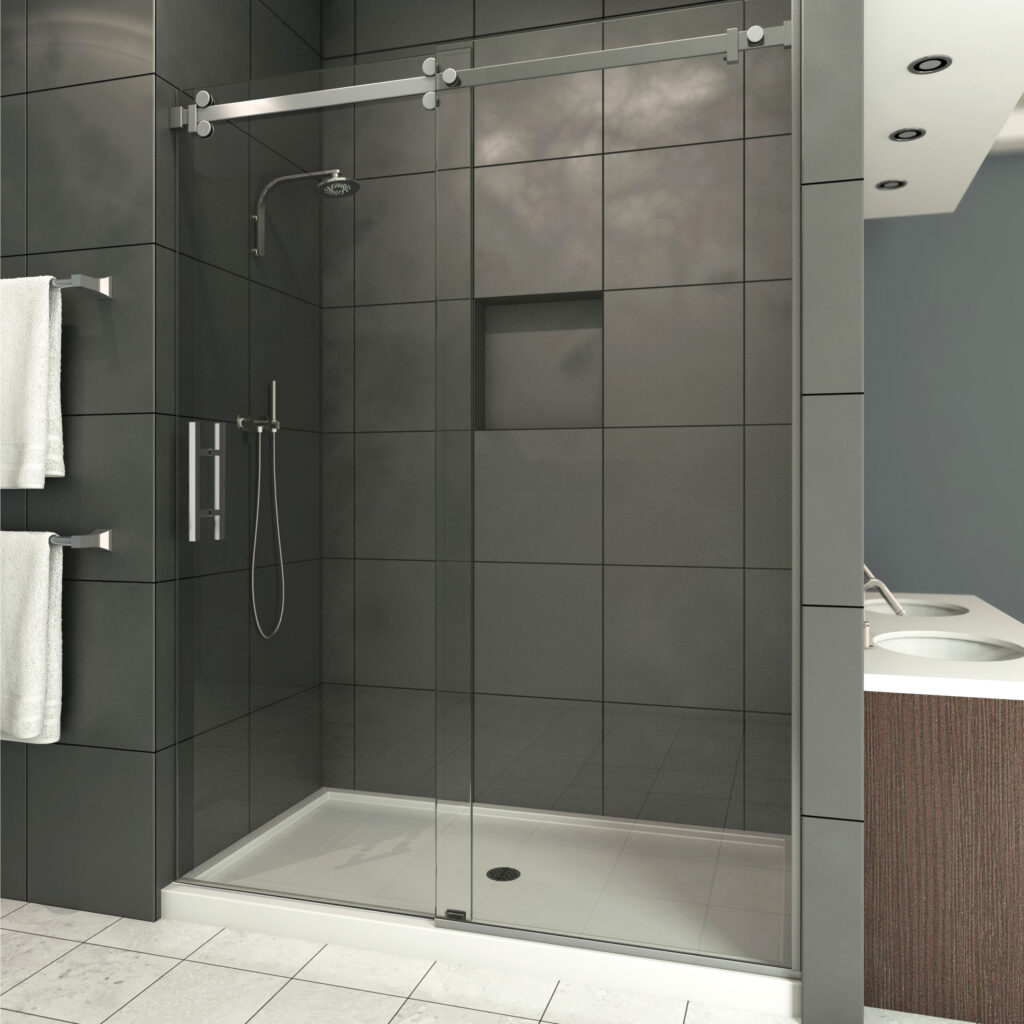 Frameless sliding doors are installed with help of support to which sliding system is fixed to the door with the help of wheels which is attached provides sliding movement.