It is best solution for exterior wall and also environment friendly product . For exterior cladding 1st we have to check the level of the wall and start doing the frame work using aluminum channel fixed with bolts to the wall. next step is to fix the rockwools on the wall. Incase of fire it will reduce heat transfer time or fire from spread quickly on the wall. Consequently put cladding sheets on the aluminum frame and fix them. after checking all the alignments we have to seal then with fire rated sealant in-between sheets.
Advantages of Aluminum composite cladding.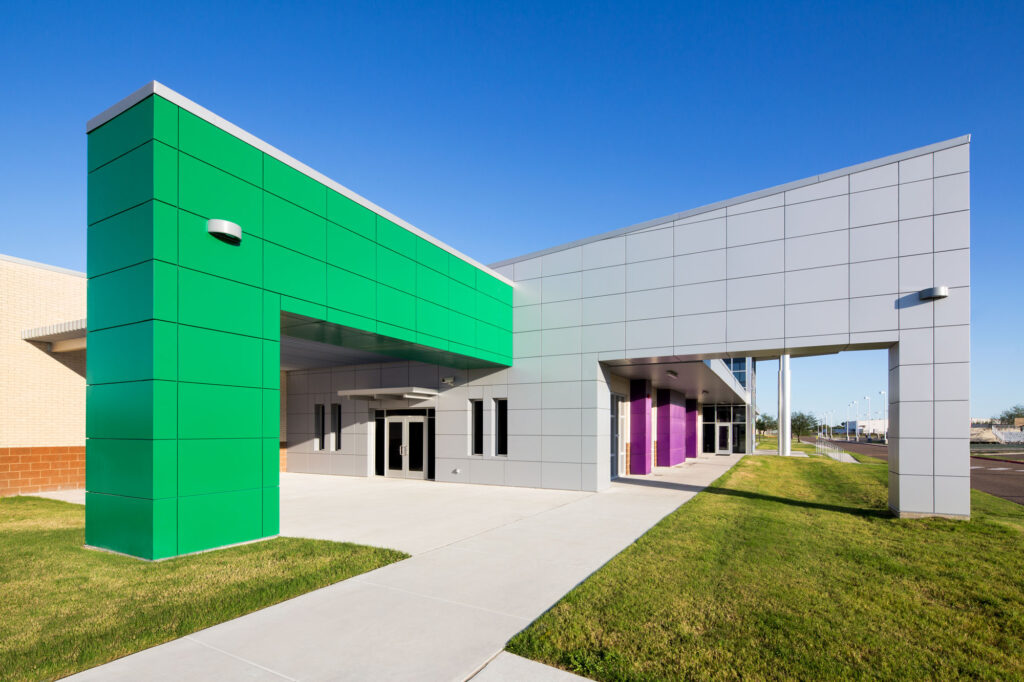 This is first class material available with fascinating designs.
It is hard strong material at the same time light weight.
It is easy to mount and fix it at any height.
Cost efficient solution and available in various range in colors.
It is reprocess able and climate friendly.